There is a new item in my shop today!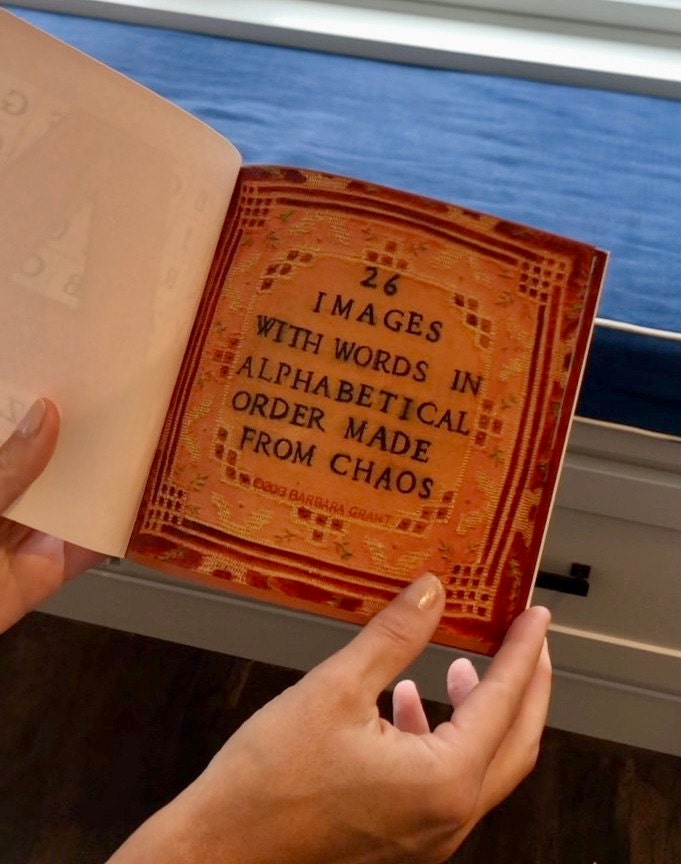 It's a soft cover alphabet book, small 7 x 7 inches square and 1/8 inches thick. 32 pages of vibrant color and interesting images! I created it using photos of my original artwork and a program called Bookwright on Blurb*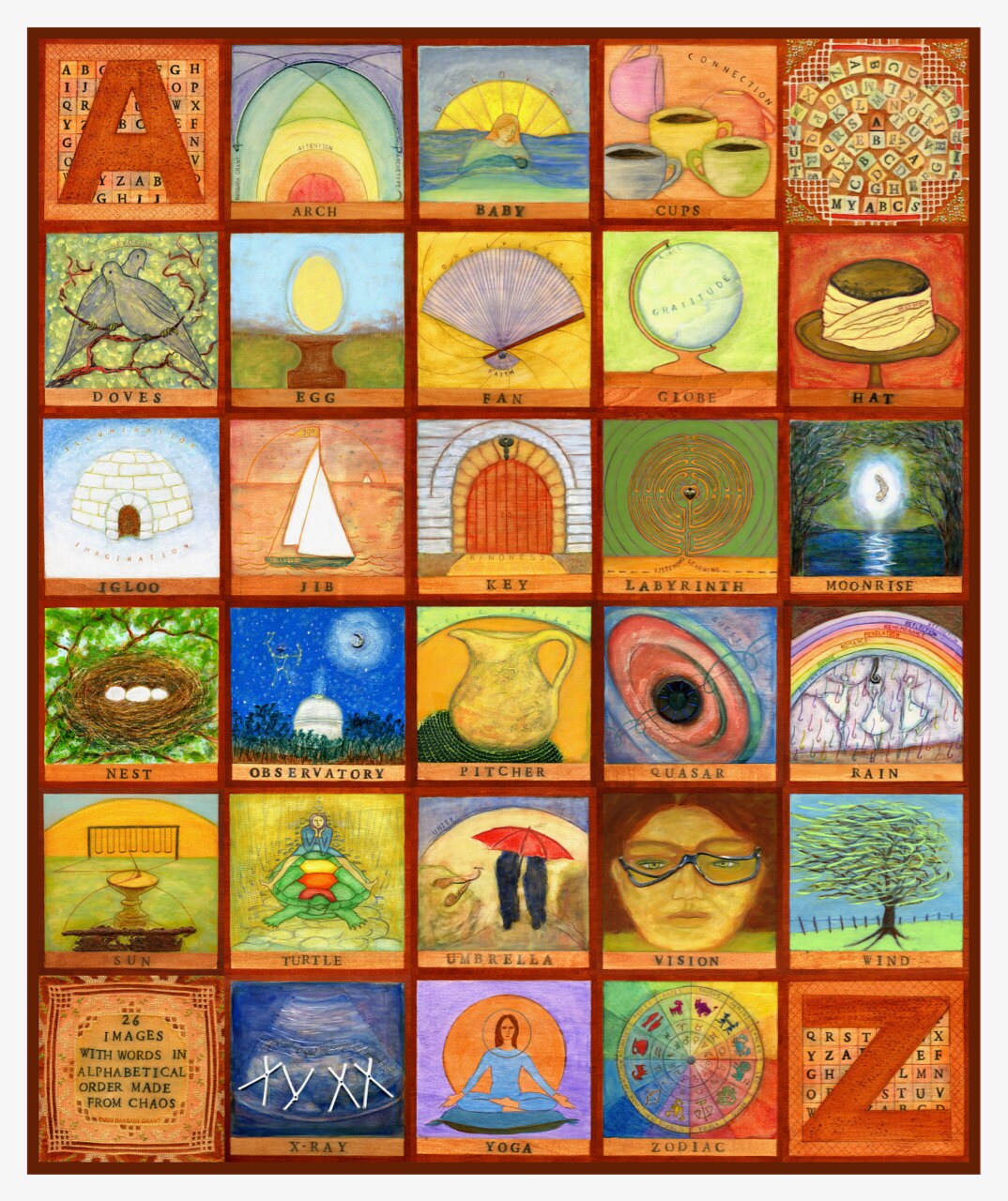 The original artwork was created on wood cradle blocks in 2013. This project became a way to process my feelings about the Sandy Hook Elementary School massacre. "A" is for Arch: a shape that, for me, represents solace and strength. A dome of sunlight rises behind mother and child in "B" for Baby. I continued this comforting tone throughout the alphabet as an archetype.
(Thanks to Beth for her beautiful hands turning the pages of this book :)
Because I created the artwork for my own psychic therapy after this tragedy, I forward all proceeds to The Sandy Hook Promise, an organization dedicated to protecting America's children from gun violence in honor of the precious lives that were lost.
*This book is also available on Blurb in paperback for $20.48 or instant pdf download for $7.50: https://www.blurb.com/b/8938513
ISBN: 9780464841883