I am presently offering the rest of the Money Bags collection for sale in my Shop.
This project began by gathering moneybags from the local bank where I once worked. The bags are used throughout our Federal Reserve Banking System to transport money. Due to normal wear and tear, they were on their way to destruction when I rescued them. They are made of strong canvas, which I knew could be recycled in my artwork.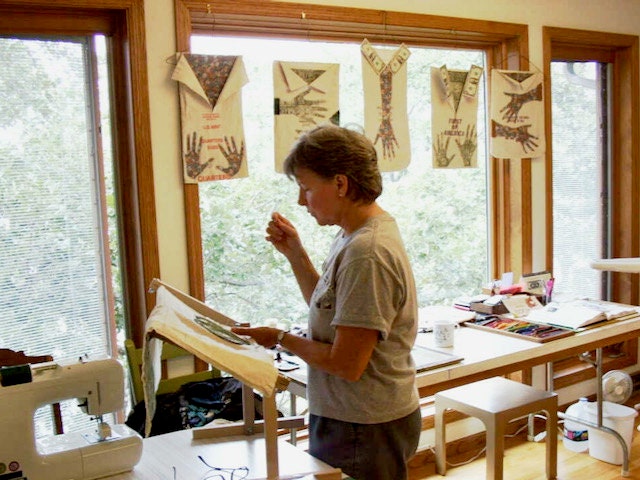 There are times when I incorporate quilting techniques in my art, using fabrics as paint, and thread as line. I came across some fabric depicting coins and currency and decided to use it in some way with the moneybags.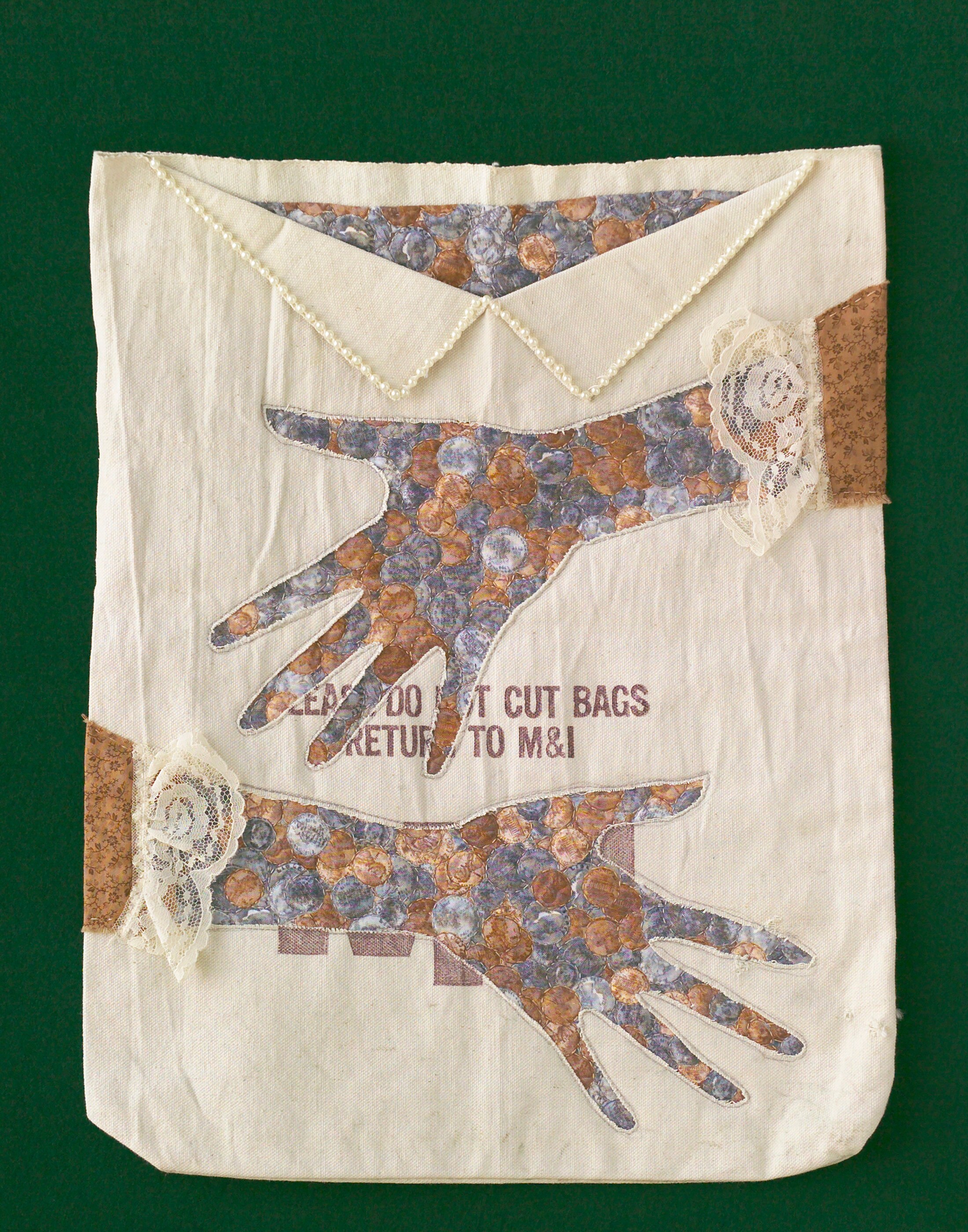 At one point, while handling these materials, I rested my hand on the canvas and was transfixed by the outline of my hand and fingers on the moneybag. I traced the shape on the bag and thus began the direction for this presentation. 
As I worked on each bag, my feelings about our universal dependence on money were transferred directly onto the very canvas that brings it to us.
*This series was exhibited as a collection in various locations (2 banks, a library, a museum, and a quilt show) until several were purchased. The digital images of them were used to print blank cards and fine art digital reproductions.