"My Sleep" is a pen & ink drawing with stamped lettering and a thick watercolor paper "blanket" glued to mat board. The scruffy surface is sealed with mat medium for permanence (no glass covering). A sawtooth picture hanger is nailed into the frame back, and cork pads protect the bottom corners.
I drew this person in tranquil repose some time ago to try out a new pen point. I suppose the subject matter came from my subconscious, regarding my preoccupation with getting enough sleep. I've found in my research lots of evidence to know how important a good night's sleep is for the body's optimal function and longevity. So I kept this little doodle in view in my work space until I finally decided to finish it with stamped letters & marks and then framed* it.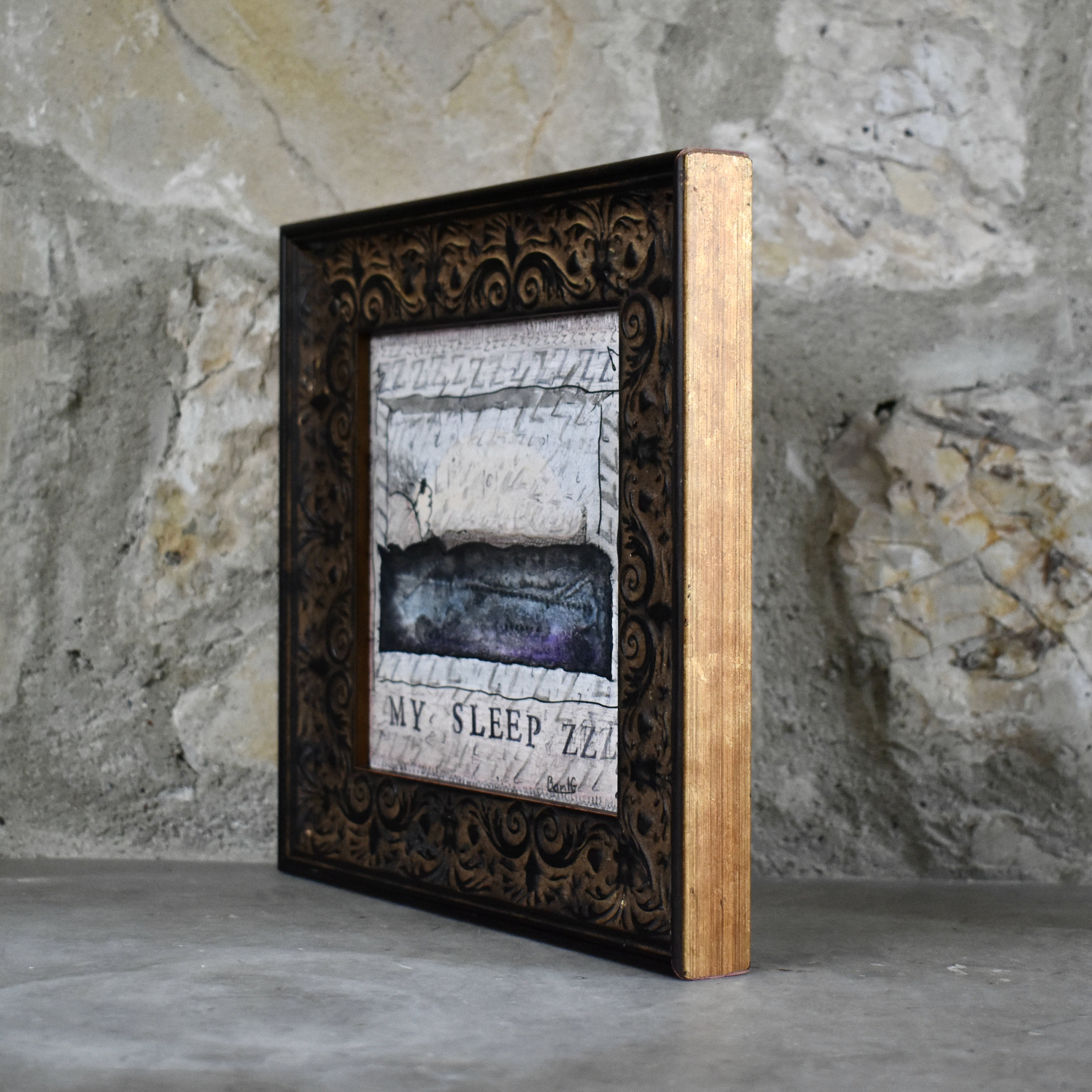 *My friend gives me tiny frames he constructs from scraps that his local frame shop can't use. Bruce has worked part-time for for this framer for many years, so he creates perfectly square miters. I love that he wants to save this splendid framing from the dumpster. And I'm able to pass this recycled savings on to my collectors!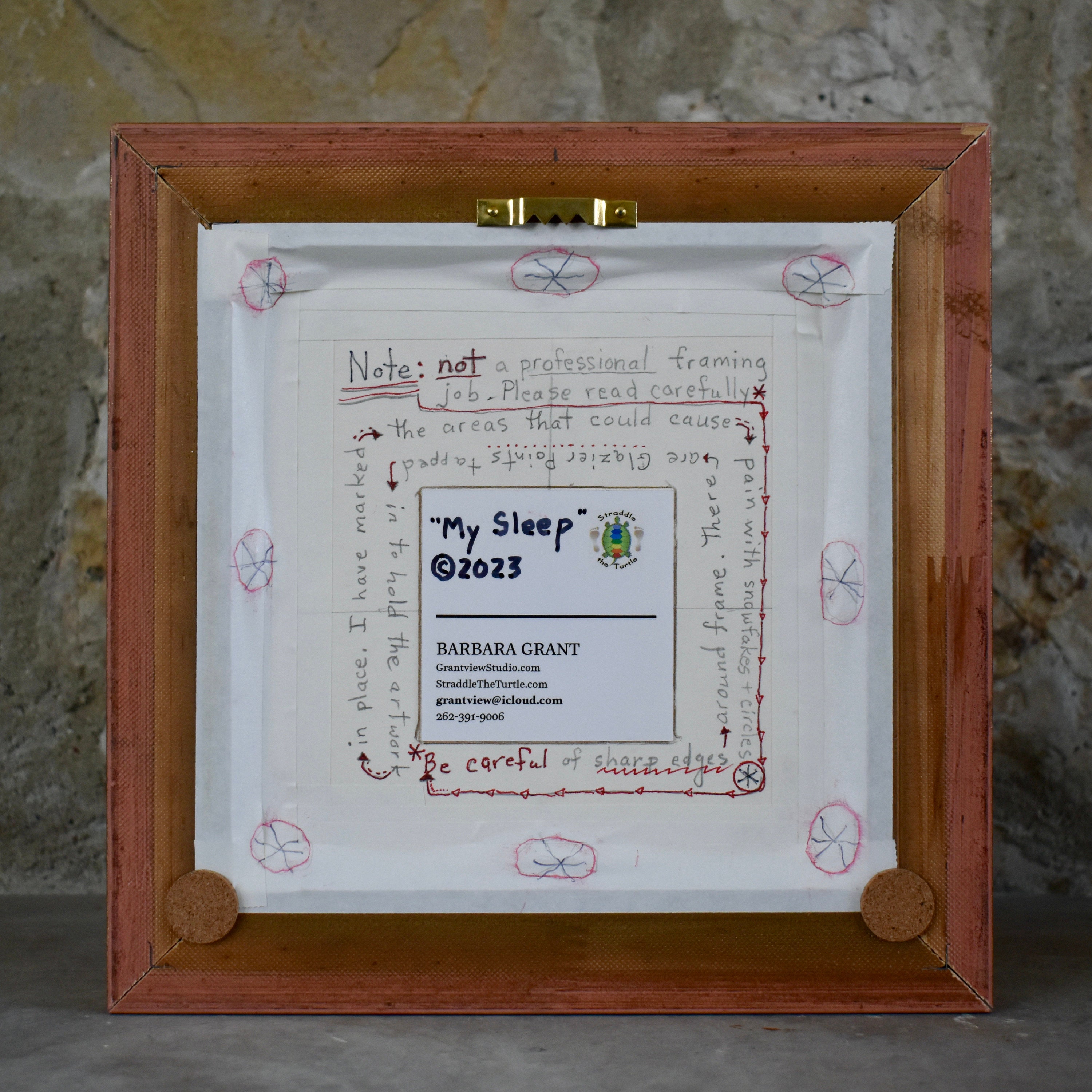 On the back is a a handprinted message regarding the way I secured the artwork into the frame. It is not really dangerous, just my sense of humor and "heads up" on what's below the tape.) If you are curious it says, "Note: not a professional framing job. Please read carefully. Be careful of sharp edges around frame. There are Glazier Points tapped in to hold the artwork in place. I have marked the areas that could cause pain with snowflakes & circles * "
A video of this sleeper can be found in this item listing on my Etsy shop: My Sleep
I hope you have sweet dreams tonight ~ ~ ~