I cherish the valentine/heart symbol of love. I pondered the idea for this design while recovering from open-heart bypass surgery in the middle of winter 2018. The original was a 5 x 7" watercolor, which I had printed as "thank you" cards to the medical staff who saved my life. 
I've sinced tried to duplicate this little painting, and all turn out a little differently. But I title them the same, Growning Hearts, and number them.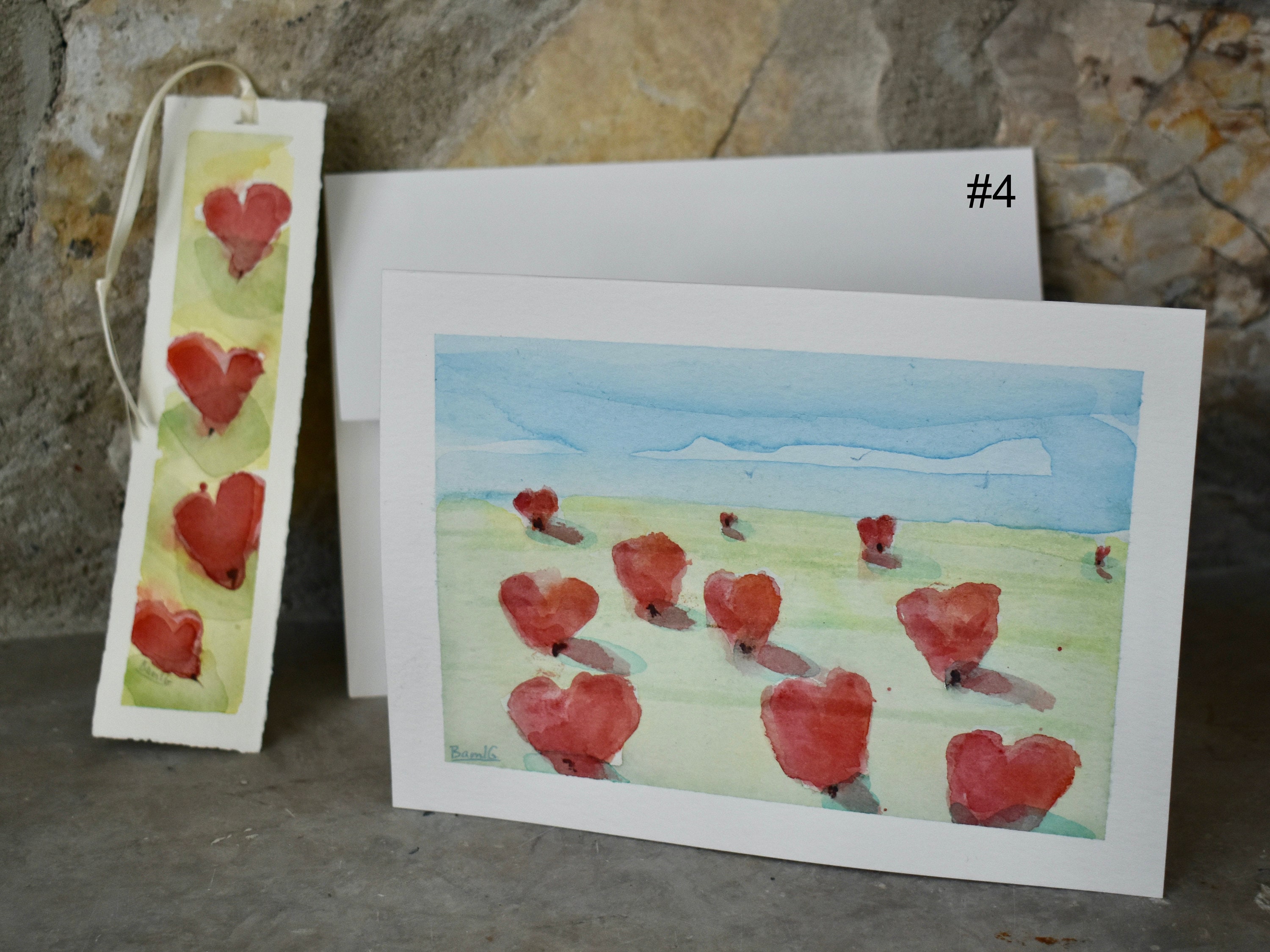 I'm presently offering them as blank greeting cards with bookmarks to slip inside. You can view them here❤️.